Urumbi Hill Camp Vagamon
Camping
Starts from ₹ 1999/-
Till 30 Oct, 2023
Hill Top Pallikkunnu, Kuttikkanam
Campper
About
About Camp
A unique outdoor experience among the mist-clad hills of Vagamon, Urumbi Hill Camp offers a tranquil camping experience for the one who seeks the goodness of nature. Located at Urumbikkara, the Urumbi Hill Camp is the best place to be at peace away from the touristy Vagamon. The teascapes surrounding the camp offers the verdant nature at its best form. The unique trekking and off-road trails make this camp favourite among the adrenaline junkies. Embrace the mist and explore the true beauty of Vagamon.
Camp Space
The terraced camp space is surrounded by lush green tea plantations. A small check dam at the entrance, a cliff at the end and the vast space of the camp enable campers to roam around and explore the camp space. The farming spaces in the camp would be a new experience for campers.
Camp Access
Drive-in Camp.
The camp can be accessed by a 5km ride from Memala. The well-laid plantation road will give way to an off-road trail towards the last 1km. The camp can be accessed by a walk of around 100m from the parking point.
How to get there?
Vagamon to Urumbi hill camp: 25 KMs
Kuttikkanam to Urumbi hill camp: 11 Kms
Included in the Price
Tent Stay
Welcome Drink
Sunset viewpoint Visit
Dinner
Morning Bed Coffee
Sunrise Trek
Waterfall Hike*
Breakfast

*Seasonal
Add on Experiences
Urumbikkara top station Jeep safari: Rs. 3500 for a Jeep (Max 7 pax)
Chicken Barbeque: Rs. 600 per KG
Private Campfire: Rs. 600 for a group
Camp Rule
Refrain from going outside the camp at night without the permission of the camp manager.
Need a valid ID proof.
No smoking inside the tents.
Eco-sensitive zone. No littering.
After 10 pm loud noise is not allowed. (10pm to 6 am Silent Hours)
Check-in after 5pm is not allowed.
Full amount should be paid at the time of check in.
Usage of Drugs/other illegal substances is strictly Prohibited.
Cancellation Policy
Moderate: For cancellations prior to three days of camping, refund after excluding Campper service charges.
Amenities and Inclusions
Secured
Caretaker
Family Friendly

Tent Stay
F&B
Bed & Blankets
Washrooms
Parking Facility
Location
Campper Urumbi Hill Camp, Campper Urumbi Hill Camp, Hill Top Pallikkunnu, Kuttikkanam, Kerala, India
Add on services
Jeep Safari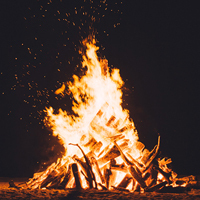 Campfire
Chicken Barbecue
Keywords
Vagamon camping
Tent camping in Vagamon
Vagamon tent camping
camping in India
tent camping in Vagamon
camping trip in Vagamon
camping holidays in Vagamon
camping in Kuttikanam
You may also like